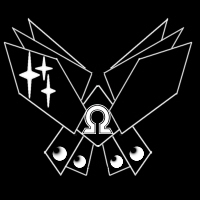 There's a few ways we can get from Euston but I think this is the best, if you wish to consult the Tube map lol.

The Northern Line (Black) from Euston to the 'Embankment' station, get on the District Line (Green) and then we can easily get to 'Earl's Court'. The station before Earl's Court is 'Gloucester Road', I know that area slightly as it has a mini-mall with a decent restaurant in it, a few pubs along the way and a Sainsburys. It will be a 2 minute tube journey that's about it.

To get to the Hotel from 'Earl's Court' station to the Hotel, I leached this off the hotels site:

Directions from the Underground station (Earl's Court)
Take the Earl's Court Road exit from the station. Turn left. Take the 1st left onto Trebovir Road. Take the 1st right onto Templeton Place. K+K Hotel George is on the left. A 2-minute walk.

Prices:
K & K George Hotel in Kensington, Triple room for 2 nights comes to £319.60 (VAT included). It comes to £106.53 each which I think is pretty good for London during the Christmas shopping period and it's in a good location. I checked for 2 rooms for 3 people and it just kept regurgitating the Triple room so I presume that's all they have. You also get an English breakfast buffet, and the English breakfast we had at £7 was shite so it will save some money.

The Tube is £5.70 for Zones 1-4, which I think covers anywhere we would want to go including Wembley, so for 3 days your looking at £17.10.

The train return will probably be around £70-80 from Limestreet/Runcorn to Euston, it doesn't really matter where in London it stops as they are all on the tube network.
So I'm looking at £205 each roughly for everything we need, then spends obviously. Starters, meal and drink (I'm talking coke and all) nearly cost us £40 a time so bring plenty of money lol.